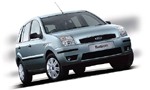 Tenerife airport car hire
Now you can get a quote for car hire Tenerife airport.
Also available rates for car hire Tenerife.
Convenience & Service
Our main two priorities are convenience and service. Our booking process is very easy, simply choose your travel dates, pick your desired model and fill in the booking form, including payment details. In a few minutes you will receive a confirmation voucher that will be required upon your arrival.
Car hire Tenerife airport
Tenerife Airport
Location of the Airport:
Tenerife Sur airport lies about 60 kilometres (37.2 miles) from the capital, Santa Cruz de Tenerife, in the south of the island, in the heart of the tourist area.
Traveling to and from the Airport:
There is a direct access to Tenerife Sur Airport from the TF-1 motorway, which links Santa Cruz de Tenerife with the south, east and north of the island. The airport complex has an exclusive exit to the TF-1 motorway, two minutes away by car. South Tenerife airport also has a taxi service, car hire offices and a scheduled service of buses that leave practically every hour, seven days a week, to Santa Cruz de Tenerife (route 341). Buses also run to different places in the north (namely North Tenerife airport and Puerto de la Cruz) and in the south of the island, such as Las Américas and Los Cristianos.
Bus:
At present there are three bus routes that connect the airport to the capital of the island, North Tenerife airport, Puerto de la Cruz and the beaches in the south. The bus stops for all routes are opposite the arrivals gate of the passenger terminal.
Route 340: South Tenerife Airport- Puerto de la Cruz.
Check times and fares in www.titsa.com.
Telephone: 922 531 300.
Route 341: South Tenerife Airport- Santa Cruz
Check times and fares in www.titsa.com.
Telephone: 922 531 300.
Route 488: Playa de las Américas-South Tenerife Airport
Check times and fares in www.titsa.com.
Telephone: 922 531 300.
Taxi:
Stops: East side of the terminal (Arrivals).
Fares: (from 6:00 am to 10:00 pm, weekdays): each kilometre: 0.53 €; minimum fare: 3.05 €; price per hour waiting: 14.53 €. Airport supplement: 1,65. Approximate fares from the airport: El Médano: 11.28 €; Granadilla: 14.49 €; Playa de Las Américas: 23.05 €; Los Cristianos: 21.98 €; Los Gigantes: 50.87 €; Santa Cruz de Tenerife: 70.13 €; Tenerife Norte airport: 75.48 €; Puerto de la Cruz: 101.16 €.
Tenerife Airport Terminal Information:
All airport areas are equipped to provide access for passengers with reduced mobility. There are reserved spaces in the car parks, public telephones, information desks, security filters, special flight information , toilets throughout the entire terminal building, boarding modules with wheelchair access and a collection point in the arrivals hall to ensure that passengers are not impeded from accessing and departing the airport or from using airport services. Passengers wishing to use a wheel chair for boarding should contact the airline they are flying with.
Information Desk:
You find the Aena Information desk and an Iberia Information Service both on the ground floor in the main Hall.
Shopping:
Foodstuffs, Duty Free, Fashion and Accessories, Multi shops, press, Gift and Home.
Other Facilities:
Bars and Cafeterias, Restaurants and fast Food, Car rental, Tour operators, Travel agencies, Banking services, Meeting room, VIP Lounge, First Aid, Lost & Found, Post Office, Pharmacy, Play Park, Press room, Exhibition Hall and Rest zone. There is a chapel in the public area of the terminal building on P1.
Lost luggage:
Lost luggage can be claimed in the offices of the handling companies in the baggage reclaim areas of the terminal.
Public car park:
The airport has an area for dropping off passengers next to the public car park. Parking is not permitted in this area. The public car park has a capacity of 806 spaces, of which twelve are reserved for passengers with reduced mobility.
Rates: First half an hour free. From 31 minutes to 60 minutes: 0.017 €/min; from 61 minutes: 0.016 €/min. Maximum daily rate up to 4 days: 10.60 €; maximum daily rate from fifth day: 8.50 €.
Further information
Website: www.aena.es
Customer assistance: 902 404 704
For any suggestions or complaints: informaciontfs@aena.es
Buzz carhire.com Special recommendation:
We propose two different routes for you to discover the most interesting spots of Tenerife, leaving from Puerto de la Cruz with your own vehicle. We recommend leaving early in the morning and with a road map of the island.
Itinerary 1: Icod de los Vinos - Garachico - Masca- Los Gigantes
Along this route you will discover Ocod de los Vinos, famous for its wines, the Drago Milenario (the oldest tree on the island), El Caletón (natural volcanic pools) and steep ravines. You can either return to the north and having a camel ride in El Tanque and spectacular views in Mirador de Garachico; or keep traveling towards the south and the most important tourist resorts of the island Costa Adeje, Playa de las Américas and Los Cristianos.
Itinerary 2: Teide National Park
From Puerto de la Cruz we take the island motorway TF-5 in direction to Santa Cruz and then the TF-24 in La Laguna to the National Park Teide. There is as well another and more direct road from Puerto de la Cruz to the Teide (TF-21), but this route offers many viewpoints as it winds along and up the mountain slopes. You will pass by close the installations of the Astrophysical Observatory of the Teide at nearly 2.400 m altitude and reach El Portillo which s the access point to Las Cañadas del Teide, the giant kettle around the Volcano Teide that with its 3.718 meters is the highest peak of Spain. You can travel trough the National Park on the TF-21 towards the base of the Teleférico (Cable Car) that takes you up to 3555 meters; a special permission is required to get to the peak.
For further information:
Oficina del Parque Nacional del Teide
C/ Sixto Perera González, nº 25 - 38300 La Orotava, Santa Cruz de Tenerife.
Tel.: 922 922 371
Email: teide.maot@gobiernodecanarias.org.
Guided walking routes in the National Park:
There is a free service of guided tours from the visitors centre Parador Nacional. You have to make a reservation in advance calling to the offices of the National Park at: 922 29 01 29 / 922 29 01 83 (Mondays to Fridays from 9.00 to 14.00 h).