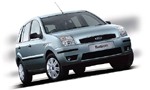 La Palma car hire
Here are our prices available for car hire La Palma, Spain.
Also available rates for car hire La Palma Airport.
Convenience & Service
Our main two priorities are convenience and service. Our booking process is very easy, simply choose your travel dates, pick your desired model and fill in the booking form, including payment details. In a few minutes you will receive a confirmation voucher that will be required upon your arrival.
Car hire La Palma
La Palma - Downtown
The green island La Palma is a natural Paradise where you can enjoy a wide offer of activities in spectacular natural surroundings: Visit the volcano, enjoy trekking routes, and discover underwater worlds and stunning beaches.
This island is made to be discovered; you can acquire a hired car and travel in a short time to marvelous places. One of these routes is from El Paso (one of the four theme parks) to Breña Baja (a mayor tourist resort), passing through villages like San Isidro. In the beginning the route is dominated by chestnut trees and as you travel higher, the landscape changes, until the crater of the volcano Monte Quemado (1376 m). At 1.500 m there is a popular picnic area and a zone for barbecues. At this height, the temperature tends to be low, so we recommend you taking a jacket.
The Caldera de Taburiente is an enormous crater and is without doubt one of the most spectacular places of the island. Los Cancajos is one of the most popular and touristic beaches of the Island; it is a marvelous beach with crystal-clear waters, volcanic rocks and black sand. It has excellent services showers, restaurants and nightlife. It is a very good place for diving; there are a lot of underwater caves and an abundant marine life. The beach is situated in Breña Baja, in the eastern part of La Palma and close to the capital, Santa Cruz de la Palma and the International Airport of La Palma.
The climatic conditions of La Palma are perfect for Ala Delta. This is one of the best places in Spain for flying during the winter months. You can overfly spectacular mountain landscapes with really stunning views.
La Palma has four Natural Theme Parks which are: Maro parque, El Jardín de las Aves, el centro de visitantes El Paso and Los Tiles. Here you can enjoy marvelous plants, landscapes and birds.
Very popular is Whale Watching around the Island. You can see all year long different species of whales and dolphins, sometimes sharks and sometimes even turtles.