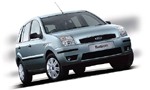 Barcelona airport car hire
Now you can get a quote for car hire Barcelona airport.
Also available rates for car hire Barcelona.
Convenience & Service
Our main two priorities are convenience and service. Our booking process is very easy, simply choose your travel dates, pick your desired model and fill in the booking form, including payment details. In a few minutes you will receive a confirmation voucher that will be required upon your arrival.
Car hire Barcelona airport
Barcelona Airport
Location of the Airport:
Barcelona airport is situated 18 km (12 miles) south-west of the city centre of Barcelona.
Traveling to and from the Airport:
Passengers can access the airport by the motorways C-31 and the C-32. From the city of Barcelona ring roads, we can arrive by the so-called Pata Sur.
Buses:
There are plenty of city busses connecting the centre with the airport. For more information on times and fares, we recommend visiting the websites Entitat Metropolitana del Transport or Transports Metropolitans de Barcelona.
Telephone: 933 187 074.
Trains:
Renfe Line 2 suburban train. Due to the second phase of the Spanish High-Velocity rail works, the service to the airport is currently provided on line 2 Norte Aeropuerto - Sant Celoni. The airport station is situated opposite T2, and is connected to this terminal via an air bridge.
There is also a Bus transit service between the Renfe station and T1. Journey duration: To Barcelona Sants, 19 minutes. Timetable: From the airport, from 06:08 h to 23:38 h. Every 30 minutes. Price: Single, 2.80 €; Information telephone: 902 240 202.
Taxi:
Stops: In T1, in the arrivals zone (P0) and in the Barcelona-Madrid air corridor; in T2, opposite terminals T2A, T2B and T2C.
Price: The luggage supplement is €1 per item. The cost payable is indicated on the meter. You can check fees at www.taxibarcelona.cat.
Barcelona Airport Information Desk:
There are eight AENA Information desks at T1 and nine at T2, plus mobile information points. Opening hours: The information desks located in the lobbies of terminals A and B are open 24 hours a day, 365 days a year; all the others are open from 6:30 h to 22:30 h. Telephone: 902 404 704 E-mail: bcninfofi@aena.es.
Barcelona Airport Facilities:
The airport Barcelona has free assistance service for passengers with reduced mobility. Passengers have to report their needs to the airline in order to ensure their seat on the plane. Aena also places a telephone helpline at the passenger's disposal which will attend their reduced mobility needs 24 hours a day. Telephone: 902 404 704
There are also adapted metropolitan bus (105-106) and Aerobus lines.
Shopping:
Barcelona has plenty if facilities to offer as for example Food, Duty Free, Fashion and Accessories, Multi-shops, Leisure and Entertainment, Press, Gifts and Home and a wide range of Cafeterias, Bars and Restaurants.
Lost & Left Luggage:
There are in total seven facilities to resolve incidents with checked baggage (destruction, loss, damage or delay) in all the Terminals of Barcelona Airport.
Other Facilities:
Car rental at Barcelona Airport, Tour operators, Travel agencies, Banking services, VIP lounges and meeting rooms, Exhibition Area, Children´s Play Area, Police Station.
Car parking:
Reserved parking places signposted for the disabled in the closest areas to the terminals. Barcelona airport has more than 23.000 parking spaces, of which more than 12.000 are in the T1 car parks and 11.900 are in the T2 car parks. The T1 car park buildings are connected to the terminal via a walkway. A surface car park with 1.600 spaces also has direct access to the terminal and a long-stay car park with 1.015 spaces, situated two kilometres from the terminal, is connected via a shuttle service.
Further information:
Website: www.aena.es
Customer assistance: 902 404 704.
For any suggestions or information: bcninfofi@aena.es.
For any complaints: bcnreclamaciones@aena.es.
Buzz car hire special recommendation:
Natural Park Montseny
From Sant Feliu de Codines, a steep road will lead you to this precious place, where you will find the ancient monastery of San Miguel in a deep ravine. This sanctuary is completely excavated out of the rocks and large cascades casting down from a vertiginous precipice are part of this exceptional spot.
Castle and Montesquiu Park
Next to the river Ter the little village Montesquiu conserves a beautiful castle with nice walks through a declared natural park.