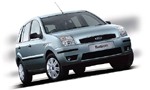 Jerez car hire
Here are our prices available for car hire Jerez, Spain.
Also available rates for car hire Jerez Airport.
Convenience & Service
Our main two priorities are convenience and service. Our booking process is very easy, simply choose your travel dates, pick your desired model and fill in the booking form, including payment details. In a few minutes you will receive a confirmation voucher that will be required upon your arrival.
Car hire Jerez
Jerez - Downtown
Jerez has a rich cultural heritage to offer to its visitors; many buildings are dating from Moorish times as for instance:
Alcazar de Jerez:
The most important and ancient monument of Jerez,; this construction is of Almohade origins from the 12th century. To this building belong the Mezquita del Alcazar and the Baños árabes.
Walls:
From this epoch date as well the well conserved walls that we can find in the streets of Calle Ancha, Calle Muro and , especially, Calle Porvera.
Churches:
The Cathedral, La Cartuja de Santa María de la Defensión, San Dionisio, Santiago, San Miguel, San Marcos, San Mateo, San Lucas, San Juan de los Caballeros, Basílica Menor de nuestra Señora de la Merced.
Little Palaces:
Plaza Aladro, Casa de Pérez-Luna, Casa de Riquelme, Palacio de los Dávila, Palacio de Camporreal, Recreo de las cadenas, Cabildo Antíguo.
Other Monuments:
The Cabildo Antiguo in the Plaza de la Asunción is one of the most characteristic architectonic works of the city, and the Torre de la Atalaya from the 15th century.