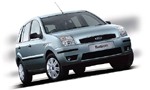 Ibiza airport car hire
Now you can get a quote for car hire Ibiza airport.
Also available rates for car hire Ibiza.
Convenience & Service
Our main two priorities are convenience and service. Our booking process is very easy, simply choose your travel dates, pick your desired model and fill in the booking form, including payment details. In a few minutes you will receive a confirmation voucher that will be required upon your arrival.
Car hire Ibiza airport
Ibiza Airport
Location of the Airport:
Ibiza Airport is located at 4.6 miles south-west of Ibiza city, near San José.
Traveling to and from the Airport:
The main access to the airport is the PM-801 (Ibiza-Airport) motorway. It is also possible to arrive by the PM-803 (Ibiza-San Jose) motorway, taking the kilometre 4 exit.
Busses:
The bus stop is next to the terminal. You can consult schedules and fares in Ibizabus or the telephones 971 340 382 and 971 340 412.
Bus lines: Es Canar-Santa Eulària-Airport (Line 24); Ibiza-Airport (Line 10); Ibiza-Playa Bossa-Airport (Line 10B); Sant Antoni-Sant Josep-Airport (Route 9).
Taxi:
Stops: Next to the terminal.
The airport has two taxis adapted for passengers with reduced mobility. If they are required and are not at the rank, please call Radio Taxi de San José (971 800 080).
Rates: Minimum fare 3.10€; daytime rate per km: 0.93€ (from 06:00 to 21:00); night time rate per km: 1.14€ (from 21:00 to 06:00 and public holidays); waiting time: 16.79 € per hour (from 06:00 to 21:00) and 20.85 € per hour (from 21:00 to 06:00 and all day public holidays); harbour or airport supplement:1.55€; telephone call supplement: 4.25€. Approximate charge for Airport-Ibiza town centre: 13€ (from 06:00 to 21:00) and 15€ (from 21:00 to 06:00 and all day public holidays).
Ibiza Airport Information Desk:
There are two Aena Information points and one island Tourist Information in the airport.
Ibiza Airport Facilities:
The services and facilities at Ibiza Airport are adapted so that users with reduced mobility are able to manage without difficulties on the airport premises: There are twelve disabled parking spaces in the car-park opposite the passenger terminal; disabled facilities in all the public toilets in the terminal and in the new parking block for hire cars; differentiated surfaces on the pavements beside all the pedestrian crossings throughout the premises on the air side and ground side of the terminal building; installation of armrests to make it easier for the user with reduced mobility to get up from their seat; 3 specially adapted lifts in the terminal with digital numbering in Braille and adapted telephone booths.
Shopping:
There is a total of seven facilities for shopping: Foodstuffs, news and Books, Clothes, Music.
Other Facilities:
Car rental at Ibiza Airport, Tour operators, Travel agencies, Banking services, Post Box, Police Station, First Aid and Lost & Found, Pharmacy.
Car parking:
The car park in Ibiza airport has a capacity of 496 spaces.
Rates: All or part of the first half hour, free. Price per minute - from 31 minutes to 60 minutes: 0.017 €/min; from 61 minutes: 0.016 €/min. Maximum daily rate up to 4 days: 10.60 €; maximum daily rate from fifth day: 8.50€.
Further information:
Website: www.aena.es
Customer assistance: 902 404 704
For any suggestions or complaints: ibizaservicios@aena.es
Buzz carhire.com Special recommendation:
Coves and cliffs in the north
From Sant Joan de Labritja we come to one of the steepest zones of the island. The route passes through Portinatx, passing by the cove of Xarraca and goes on off-road to Punta Galera with its Lighthouse. Cala d`en Serra, Port de ses Caletes and Racó de sa Talaia are some of these beautiful and solitary places away from the noisiness and fashions that have given fame to the island.
Es Vedrá
Another of nature's gifts in Eivissa is the rocky island of Es Vedrá. For a fantastic panoramic view, one possibility is leaving the car at the road alongside the coast towards the beautiful cove d`Hort and follow the trail that leads to the watchtower Els Jueus from where you can contemplate the island from top of the cliffs. Another possibility is going to cala Vadella, from where ships are leaving to the island.