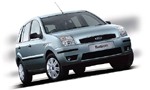 Almeria car hire
Here are our prices available for car hire Almeria, Spain.
Also available rates for car hire Almeria Airport.
Convenience & Service
Our main two priorities are convenience and service. Our booking process is very easy, simply choose your travel dates, pick your desired model and fill in the booking form, including payment details. In a few minutes you will receive a confirmation voucher that will be required upon your arrival.
Car hire Almeria
Almeria - Downtown
Interesting places to visit in Almeria:
Towers and Castles
Since the period Andalusí when the littoral of Almería suffered the threat of the Viking ships, were built fortresses alongside the whole coast and as well in the interior. In the inner part of the country we find many castles from Islamic times, as for instance Tabernas or Serón. Later on the Christians built the castles of Gérgal or Vélez Blanco. Other castles to mention are Macenas, Guardias Viejas, Villaricos, Escobetas and Santa Ana.
Churches
The Christian conquest implied the admission of the artistic European currents of these times. In between the countless churches in the province we would specially like to mention the Encarnación in Vélez Rubio and Nuestra Señora de la Anunciación in Fiñana and the Cathedral-fortresses in Almería City, Almócita, Mojácar, Vera and Vícar.
Architecture
In Velez Rubio we can find a great amount of buildings and mansions with baroque influences and edifices with modernistic styles. In Almería we find the Casa de los Puche, the Town Hall, the Casa de las Mariposas, the Casino Cultural or the Teatro Cervantes, the Palacio de los Vizcondes de Almansa, the Casa de la Música, the Palacio de los Marqueses de Cabra, the Casa de Don Francisco Jover y Tovar, the Palacio Arzobispal and the Alcazaba.