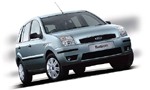 Granada car hire
Here are our prices available for car hire Granada, Spain.
Also available rates for car hire Granada Airport.
Convenience & Service
Our main two priorities are convenience and service. Our booking process is very easy, simply choose your travel dates, pick your desired model and fill in the booking form, including payment details. In a few minutes you will receive a confirmation voucher that will be required upon your arrival.
Car hire Granada
Granada - Downtown
Granada is a culturally very rich city and has plenty of monuments to offer:
Alhambra
Declared patrimony of humanity, this is without doubt the most emblematic monument of the city and one of the most visited in Europe. It consists of a defensive part, the Alcazaba, the Nazarí Palaces and the gardens of the Generalife.
Small palaces and gardens
Here we would like to mention the Carmen de los Mártires, the Carmen de la Victoria, the Palacio de los Condes de Gabia, the Carmen Quinta Alegre, the Casa del Chapiz, the Palacio de los Córdova and the Palacio de la Madraza.
Walls and gates
These are old medieval walls and gates dating most of them from the moorish epoch of the city: Murallas del Albaycín, Puerta del Sol, Puerta de las Pesas, Puerta Hizna Román, Puerta del León, Puerta Elvira, Puerta de Fajalauza and the Puerta de la Justicia of the Alhambra.
Churches
Granada has more than 25 historic churches as for instance: Iglesia de los Santos Justo y Pastor, Iglesia de San Pedro y San Pablo, Fray Leopoldo, Monasterio de Santa Isabel la Real, Iglesia del Salvador, Iglesia de San Miguel, Iglesia de San Nicolás, Iglesia de San Bartolomé, Cuarto real de Santo Domingo, Mezquita mayor de Granada, Iglesia de San Andrés, Iglesia del Sagrario, Iglesia de los Hospitalicos, the Cathedral, Abadía del Sacromonte, Basilika de San Juan de Dios
Houses with historic interest
Casa Morisca del horno de Oro, Casa del Padre Suarez, Casa del Gran Capitán, Casa Morisca de Yanguas, Corrala de Santiago, Casa Mariana Pineda, Casa Árabe de Zafra, Casa de Porras, Facultad de Derecho, Hospital real, Corral del Carbón, Casa de los Condes de Arco, Casa Castril, Casa de los Tiro, and the Casa de las Chirimías.