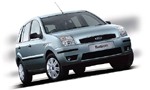 Barcelona car hire
Here are our prices available for car hire Barcelona, Spain.
Also available rates for car hire Barcelona Airport.
Convenience & Service
Our main two priorities are convenience and service. Our booking process is very easy, simply choose your travel dates, pick your desired model and fill in the booking form, including payment details. In a few minutes you will receive a confirmation voucher that will be required upon your arrival.
Car hire Barcelona
Barcelona - Downtown
Some places you cannot miss when you travel to Barcelona are:
The Rambla and the Gothic Quarter
Here in this promenade you can find at any time people going for a walk, there are newsstands, florists and the most characteristic thing, the human mimics. The Gothic quarter is the remains of the medieval city; here all the important buildings are dated before the 15th century. Here we would like to mention the Plaza Cataluyna; the Rambla and the Plaza Sant Josep Oriol, the Plaza del Rei and the Cathedral.
La Ribera
This quarter was the place of the traders and merchants in the 13th century and has turned during history into the richest quarters until the construction of the Ciutadella and commerce was moved to Port Vell. Actually it´s a fashionable area with lots of restaurants, leisure time places and Boutiques. Here we would like to mention the Parque de la Ciutadella, the Picasso Museum and the Paseo del Born.
Port Vell - Barceloneta
The old port of Barcelona is situated at the end of the Rambla and nowadays the nautical port. Here we would like to mention the Aquarium.
Eixample
The quarter Eixample is a more modern quarter where predominates the architecture "Modernista". Here we would like to mention the Paseo de Gracia, La casa Milá (La Pedrera) and of course La Sagrada Familia.
Gracia y Parque Güell
Formerly this was an independent village, nowadays you can inhale a bohemian ambience in its streets and squares and it´s a pleasure going for a walk here.
Montjuïc
The mountain Montjuïc is home of a large amount of museums, parks, the castle and the Olympic installations.