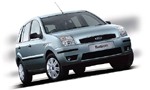 La Palma airport car hire
Now you can get a quote for car hire La Palma airport.
Also available rates for car hire La Palma.
Convenience & Service
Our main two priorities are convenience and service. Our booking process is very easy, simply choose your travel dates, pick your desired model and fill in the booking form, including payment details. In a few minutes you will receive a confirmation voucher that will be required upon your arrival.
Car hire La Palma airport
La Palma Airport
Location of the Airport:
La Palma Airport is situated 5 miles from the island's capital, Santa Cruz de La Palma.
Traveling to and from the Airport:
You can get to Santa Cruz de La Palma, either in a hire car, or by bus or taxi. The bus service stops outside the airport every half hour. By car, the airport motorway LP-138will take you towards the north and west of the island (San Andrés y Sauces, Los Llanos de Aridane and Santa Cruz de La Palma); the Hoyo de Mazo motorway LP-123will take you towards the south.
Buses:
Santa Cruz de la Palma-Airport Line
Stops: next to arrivals.
Timetable: You can view timetables and fares at Transportes La Palma.
Information telephone: 922 411 924.
Taxi:
Fares: (from 6:00 am to 10:00 pm, working days): €0.54 €/km minimum fare: 2.80 €; per hour waiting: 14.54 €; for every 15 minutes, 3.60€.
Airport supplement: 1.65€.
La Palma Airport Terminal Information:
La Palma Airport has been adapted so that disabled passengers can move freely from zone to zone without any difficulty. Adapted areas and services for the disabled at La Palma airport: Two parking spaces next to the passenger terminal building; an access ramp to the passenger terminal building; Toilets in the lobby, the arrivals area and the departures area; two lifts and an escalator on the eastern terrace; a telephone box.
Information Desk:
You find the Aena Information desk and an Iberia Information Service both on the ground floor in the main Hall.
Shopping:
There are several facilities in the airport, as well as a pharmacy, bar and cafeterias.
Other Facilities:
Car rental at La Palma Airport, Tour operators, Travel agencies, banking services, Meeting room, First Aid and Lost & Found.
Lost luggage:
Lost luggage can be claimed in the offices of the handling companies in the baggage reclaim areas of the terminal.
Public car park:
The car park has a capacity for 685 cars of which 10 are for passengers with reduced mobility.
Rates: First half hour free. Until 60 minutes: 0.010 €/min; from minute 61: 0.011 €/min. Daily maximum up to 4 days: 7.20 €; daily maximum from five days on: 5.75 €.
Further information:
Website: www.aena.es
Customer assistance: 902 404 704.
For any suggestions or complaints: jmsicilia@aena.es
Buzz carhire.com Special recommendation:
The striking relief of La Palma (one of the highest islands of the world in relation to its surface) has permitted the creation of a wide range of viewpoints which extend from the coastal cliffs until the highest peaks. Some of these Miradores are: La Tosca , La Cumbre, La Concepción, Mont. La Breña, La Cancelita, La Cumbrecita, Llano de Los Jables, Las Indias, Volcán S. Antonio, R. de los Muchachos, Los Andenes, Santo Domingo, Miraflores, San Bartolomé, Nogales, Espigón Atravesado, Llano Clara, Calcina, El Time, Barranco del Garome, Mont. Las Toscas.