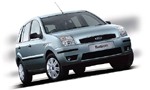 Ibiza car hire
Here are our prices available for car hire Ibiza, Spain.
Also available rates for car hire Ibiza Airport.
Convenience & Service
Our main two priorities are convenience and service. Our booking process is very easy, simply choose your travel dates, pick your desired model and fill in the booking form, including payment details. In a few minutes you will receive a confirmation voucher that will be required upon your arrival.
Car hire Ibiza
Ibiza - Downtown
The ancient doorway Portal de ses Taules is the entrance to the walled part of the city, where we find the Ayuntamiento situated in the Convent de Predicadores, the church Santo Domingo and the chapel of Sant Salvador. The gothic Cathedral from the 14th century is built on top of an ancient mosque. Another important monument is the Castle o Almudaina, the highest building in the capital with its tower of Arabian origins.
In the historic part of the town we can visit the Museo Arqueológico which gives testimony of the rich past of the city due to a valuable collection of objects from Phoenician origins. The best way of enjoying the popular architecture of Ibiza is discovering by foot the narrow streets of the historic quarter. Another important visit is the necropolis de Es Puig des Molins, declared Patrimony of humanity, close by the Phoenician village of Sa Caleta and the Reserva Natural de Ses Salines. Here have been found more than 4.000 roman tombs.
At the seashore we find numerous terraces and restaurants where the visitor can find the best of the Ibizean cuisine. And at night, the capital offers another face that has made the island famous, with its cafeterias, discotheques, "after" and "disc-jockeys" with their designer parties.
The Ibizean beaches and coves like Figueretes, Es Viver or Talamanca offer golden sand and a delightful underwater world for divingfans. This mixture of culture and biodiversity has been the key for its declaration of Patrimony of Humanity.
You can tour the island from Ibiza city (Eivissa). 9 miles to the northeast is the municipality of Santa Eulária des Riu, with its roman cemetery and the church situated on top of the el Puig de Missa. Further ahead we find Portinatx a touristic centre of precious coves and marine taste. Finally, Sant Antoni de Portmany offers the best occidental beaches apart from being one of the most animates parts of the island.
Tourist Office:
Paseo de Vara del Rey, 1 - 07800 Eivissa (Ibiza)
Tel. +34 971301900
www.ibiza.es