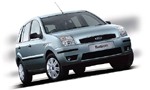 Mallorca car hire
Here are our prices available for car hire Palma de Mallorca, Spain.
Also available rates for car hire Mallorca Airport.
Convenience & Service
Our main two priorities are convenience and service. Our booking process is very easy, simply choose your travel dates, pick your desired model and fill in the booking form, including payment details. In a few minutes you will receive a confirmation voucher that will be required upon your arrival.
Car hire Mallorca
Mallorca - Downtown
Madina Mayurga, the actual Palma, was founded by the Muslims upon roman remains. From the 10th century onwards, the Arabs transformed the ancient city and carried out a complex hydraulic system for the city centre and the orchards. As well the built the Alcazar (castle) Almudaina which was transformed in the 13th century by the Catalan conquerors. We can find in the city Arab Baths from the 11th century, which are some of the few Moorish remains on the island.
Museums, Castles, Towers and Monasteries in Palma
Es Baluard, with modern and contemporaneous art of the Mediterranean. Foundation Joan Miró. Botanical Garden and Museum for Natural Sciences.
Castillo Alaró (ancient fortification since Moorish epoch). Castillo de Bellver (extraordinary views over the city and the bay of Palma). Castillo de Capdepera (Strategic Fortification on a hilltop). Castillo de Santueri (one of the three rock castles in Mallorca). Torre de Cala en Basset (the path to the tower leads through a beautiful pine forest). Torre de Canyamel (one of most outstanding defensive towers of Mallorca). Torre des Cap Andritxol (excursion with privileged views). Randa (the mountain with three sanctuaries).
Visitors should not miss the journey with the electric train that tours since 1912 through the Serra de Tramuntana, from Palma de Mallorca to Sóller.
Mallorca has an extensive road network with motorways and national roads, which connect the main areas. The island invites to trekking, as there are many spots you only can reach by foot; as well there is a privileged topography for cycling and excursions on horses.