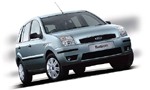 Valencia airport car hire
Now you can get a quote for car hire Valencia airport.
Also available rates for car hire Valencia.
Convenience & Service
Our main two priorities are convenience and service. Our booking process is very easy, simply choose your travel dates, pick your desired model and fill in the booking form, including payment details. In a few minutes you will receive a confirmation voucher that will be required upon your arrival.
Car hire Valencia airport
Valencia Airport
Location of the Airport:
Valencia Airport is located eight kilometres (5 miles) to the west of the capital, in the city limits of Manises and Quart de Poblet.
Traveling to and from the Airport:
The airport can be accessed easily from the national road N-220, which connects the A-3 and the N-335.
Bus:
Route 150 Valencia-Airport
Itinerary: Valencia-Mislata-Quart de Poblet-Manises-Airport
Timetable: from 05.25 to 23:55 h. Price: Regular fare: 1.20 Euro. 65-year-old major persons: 0.85 Euro.
For more information on timetables, we recommend you to visit the website of Entitat de Transport Metropolità de València.
Information telephone: 961 500 082 and 963 160 707
Subway:
There are two underground lines which link the airport, the city centre and the port, they are the Line 3 (Rafelbunyol-Aeroport) and the Line 5. (Marítim Serrería - Torrent Av. / Aeroport). See times and fares at Metro de Valencia.
Customer assistance: 900 461 046.
Taxi:
Stops: Opposite arrivals.
Price: From the airport to the city centre, approximately 14-16 €.
Valencia Airport Terminal Information:
Valencia Airport, in accordance with its passenger service commitments and, specifically, for people with reduced mobility, constantly carries out actions that improve accessibility to its facilities and designed all of its projects taking into account the needs of this group of people. Please request the support service for persons with reduced mobility on the Aena website www.aena.es at least 48 hours in advance. You have to report your needs to the airline in order to ensure your seat on the plane. Aena also places a telephone helpline at your disposal which will attend your reduced mobility needs 24 hours a day:  (+34) 902 404 704.
Information Desk:
You can find several Aena information desks in the lobby of the airport.
Shopping:
There are some Multishops in the airport, as well as foodstuffs and gifts, Newspapers and Books, Pharmacy and Cafeterias.
Other Facilities:
Car rental Seville, banking services, Meeting rooms, VIP lounges, Police, Chapel and First Aid.
Lost luggage:
Lost luggage can be claimed in the offices of the handling companies in the baggage reclaim areas of the terminal.
Public car park:
In P1 there is a public car park with a capacity for 1.820 vehicles.
Rates: Until 30 minutes: 0.017 €/min; from minute 31 to minute 60: 0.024 €/min; from minute 61: 0.021 €/min; daily maximum up to four days: 14.40 €; daily maximum as from the fifth day: 11.45 €.
In P4 is the car park for long stay with a capacity for 753 cars.
Rates: Up to and including the fourth day: 14.40 €/day; from the fifth day: 5.72€/day.
Information telephone: 961 598 547.
Further information:
Website: www.aena.es
Customer assistance: 902 404 704.
For any suggestions or complaints: vlc_informacion@aena.es.
Buzz carhire.com Special recommendation:
Vall d´Albaida (Albaida)
Only 15 km from the populous Gandía at the feet of the Benicadell with its spectacular crown of great rocks, extends this splendid valley with the picturesque villages Albaida, Salém and Castelló de Rugat with clear Arabian reminiscences.
Macizo de Caroig (Bicorp)
The little village of Bicorp, surrounded by rocky ravines, is the access point to the Mountain Caroig, with 1.028 meters the highest peak of the province. Around this stupendous viewpoint pass by the ravines of the rivers Fraile and Cazuma, with crystal-clear waters.