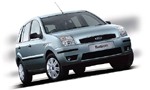 Mallorca airport car hire
Now you can get a quote for car hire Palma de Mallorca airport.
Also available rates for car hire Mallorca.
Convenience & Service
Our main two priorities are convenience and service. Our booking process is very easy, simply choose your travel dates, pick your desired model and fill in the booking form, including payment details. In a few minutes you will receive a confirmation voucher that will be required upon your arrival.
Car hire Mallorca airport
Location of the Airport:
Palma de Mallorca airport is located 5 miles from the city centre.
Traveling to and from the Airport:
The airport can be accessed from the Palma-Santanyí motorway.
Bus:
Line 1: Airport-Palma
Consult timetables and fares at www.emtpalma.es (Palma de Mallorca municipal urban transport company).
Telephone: 971 431 024.
Route 2: Airport-Hotels
Consult timetables and fares at www.emtpalma.es.
Telephone: 971 214 444.
Taxi:
Stops: Arrivals floor.
Fares (weekdays from 7:00 am to 9:00 pm): kilometre travelled: 0.80 €; hour's wait: 16.40 €; minimum fare: 3 €. Supplements: service to or from airport: 2.70 €; there is no charge for carrying guide dogs, wheelchairs and baby chairs. Users are entitled to choose the route, to air conditioning in summer and to a clean vehicle. Taxis for handicapped persons.
Telephone: 971 703 529
Mallorca Airport Terminal Information:
The Palma de Mallorca airport follows the recommendations of the "Technical Manual for Accessibility in Airports". The main measures adopted were: Reserved parking spaces for the disabled, duly signposted, in all parking area and floors of the car park building. Pavements with lowered edges or ramps. Adapted toilets in all terminal areas and boarding modules. Signposted lifts to connect the different floors. Acoustic and visual information in 4 languages throughout the terminal and in the boarding modules. Wheelchairs available from the information staff for passengers who cannot access check-in from their means of transport or from the arrivals hall to their means of transport. Adapted telephone booths. Leaflets available at airport information points (also in Braille) containing passenger rights and information for the disabled.
Information Desk:
Aena has a special customer services department, "Chaquetas Azules" ("Blue Jackets"). They assist all those who encounter a problem at the airport: missed flights, ticket changes, foreigners who need translation services, complaints, first aid, etc.
Shopping:
The airport Mallorca offers its passengers the following facilities: Foodstuff, Duty Free, Fashion and Accessories, Multishops, Press, Gifts and Home. There are various Cafeterias, Restaurants and Self-service points distributed throughout the airport grounds.
Other Facilities:
Car rental Mallorca, Tour operators, Travel Agencies, Banking services, VIP Lounges, Children´s play Area, Conference room, Post Office, Police and First Aid.
Lost luggage:
Lost luggage can be claimed in the offices of the handling companies in the baggage reclaim areas of the terminal.
Public car park:
There are several public car parks at Mallorca airport. There are six places reserved for persons with reduced mobility on the 5th and 6th floor of the Paid Public Parking. Consult fares at www.reservarparking.com/en. In the Express Parking there are two places reserved for persons with reduced mobility. Consult fares at www.reservarparking.com/en
The Long Term Parking is situated in the south industrial park. Consult fares at www.reservarparking.com/en. There are eight places which are reserved for persons with reduced mobility. The General use parking has a capacity of 3.180 spaces.
Location: From the first to the fourth floor.
Rates: First half hour free - price per minute: from 31 minutes to 60 minutes: 0.017 €; from 61 minutes: 0.016 €. Maximum daily rate up to 4 days: 10.60 €; maximum daily rate from fifth day: 8.50 €. There are six places per level located next to the lifts and escalators which are reserved for persons with reduced mobility.
VIP parking
Location: Opposite the departures Terminal (vehicle pick-up) and the arrivals zone Storage on the 6th floor. You can check the rates at https://www.reservarparking.com/en.
Further information:
Website: www.aena.es
Customer assistance: 902 404 704
For any suggestions or complaints: pmi_reclamaciones@aena.es
Buzz carhire.com Special recommendation:
Los Miradores del Duque (Deyá)
One of the aristocratic visitors of Majorca´s romantic history was the Duque Luis Salvador of Austria. The steep zone of cliffs of the Sierra de Tramuntana catched so much his eye that he decided to construct some viewpoints in the most spectacular places. Close to Son Marroig is situated his favorite viewpoint with stunning sunsets.
Gorg Blau (Escorca)
Close to the Monastery of Lluc towards the interior of the mountains extends a landscape of rustic cliffs where the solitude and the shapes of the rocks raise fantasy. One of the interesting spots is Gorg Blau that extends over a deep mountain stream with a hanging bridge to cross from one side to the other.
Esporles
This village, situated in a remote corner of the mountains sand surrounded by abundant vegetation is one of the summer residences of the island. The monastery, Sa Granja, is one of the most emblematic spots of Mallorca where you can visit as well the ethnographic Museum and taste its delicious wine.