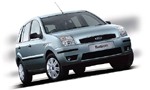 Murcia airport car hire
Now you can get a quote for car hire Murcia airport.
Also available rates for car hire Murcia.
Convenience & Service
Our main two priorities are convenience and service. Our booking process is very easy, simply choose your travel dates, pick your desired model and fill in the booking form, including payment details. In a few minutes you will receive a confirmation voucher that will be required upon your arrival.
Car hire Murcia airport
Murcia Airport
Location of the Airport:
Murcia-San Javier Airport is located on the north shoreline of the Mar Menor. The airport is called Murcia airport, in spite of the fact that lies about 45 km outside of the city and close to a small town called San Javier. It is perfectly located to serve the southern Costa Blanca and Costa Cálida area, as it lays just in between three major cities Murcia, Cartagena and Torrevieja.
Traveling to and from the Airport:
Travelers can access the airport by road from both the Mar Menor road that links the city of Murcia with the airport, and from the AP-7. Distances to the most important tourist centres: Murcia: 45 km (28 miles). Cartagena: 32 km (20 miles). Caravaca de la Cruz: 138 km (85 miles). Lorca: 95 km (59 miles). San Javier: 4 km (2.4 miles). Torrevieja: 30 km (17 miles). Unfortunately good connections to and from the airport are rather limited and public transport is literally nonexistent. If you are preparing a "sun and sightseeing" holiday you might consider renting a car at the airport.
Bus:
La Manga - Airport - Santiago de la Ribera
Connects the airport to La Manga and Santiago de la Ribera. In this town passengers can link up with other lines which head to Campoamor, Cartagena, Murcia and Alicante. During the months of July and August, buses depart from the airport to Santiago de la Ribera at 12:45, 13:25, 16:30, 18:15 and 19:00; to La Manga at 13:05 and 18:35. From La Manga to the airport they depart at 11:30 and 17:00; from Santiago de la Ribera at 13:00, 13:25, 16:15, 18:25 and 18:30. These schedules are approximate. For more information on timetables, prices and connections with other lines we recommend calling the Autocares La Inmaculada helpline: 968 180 019.
There is currently no bus line linking the airport with the city of Murcia. Passengers may leave the airport by taxi or hire a car. There is no need to book a taxi in advance; taxis are always available at the taxi stand.
Taxi:
Approximate Prices: €95 to Alicante; €35 to Torrevieja; €30 to Villa Martín; €50 to Murcia; €40 to Cartagena; €50 to La Manga; €180 to Mójacar; and €240 to Almería.
Train:
The closest train station (RENFE) is 10 km (6.2 miles) away. Travelers have to take a taxi to get there. This station has connections with Madrid, Valencia, Barcelona, Tarragona and Montpellier. The station's information number is 968 580 052. The Spanish Railway network (RENFE) 24-hour information number is 902 240 202.
Information Desk:
In the main hall you can find the Aena information services and as well the Murcia tourist Information desk.
Shopping:
Foodstuffs, Gift shop, Fashion and Accessories and Multishop.
Other Facilities:
One cafeteria and a Restaurant, Car rental, Banking services, Police and First Aid.
Lost luggage:
Lost luggage can be claimed in the offices of the handling companies in the baggage reclaim areas of the terminal.
Public car park:
There are 1.000 parking places. The rates are: Until 30 minutes: 0.014 €/min; from minute 31 to minute 6o: 0.017 €/min; from minute 61: 0.013 €/min; daily maximum up to four days: 8.90 €; daily maximum as from the fifth day: 7.10 €.
Further information:
Website: www.aena.es
Customer assistance: 902 404 704
E-mail: aeropuertomjv@aena.es
For any suggestions or complaints: pvgallut@aena.es.
Buzz carhire.com Special recommendation:
Exhibition
Until the end of September, Murcia-San Javier Airport is hosting the exhibition "Naturaleza, Arte y Vida" (Nature, Art and Life) with sculptures by the Canary Island artist Pilar M. Gutiérrez Salamanca, who signs her work as "Pegé". The figurative-surrealist work of this sculptress, predominantly pieces in wood and alabaster, are on show in various commercial establishments around the airport.
El salto del Usero (Bullas)
Close to Bullas in a very steep landscape we find this spot governed by a waterfall that has been forming a cavern and creating a precious pond where you can take a refreshing bath.
El valle del Río Alharabe (Moratalla)
From Moratalla onwards, the road leading to the camping of La Puerta brings the traveler to the riverbed of the Alhárabe that flows between great cliffs.
Macizo de Revolcadores (Caravaca de la Cruz)
From Caravaca and following the road towards Inazares you can visit this mountain village which is as well the starting point for the top of Revolcadores with 2.027 meters altitude. Who feels like walking, will need five hours to reach the top, but the extraordinary panoramic views are worth it.