Malaga airport car hire
Now you can get a quote for car hire Malaga airport.
Also available rates for car hire Malaga.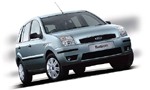 Convenience & Service
Our main two priorities are convenience and service. Our booking process is very easy, simply choose your travel dates, pick your desired model and fill in the booking form, including payment details. In a few minutes you will receive a confirmation voucher that will be required upon your arrival.
Car hire Malaga airport
Malaga Airport
Location of the Airport:
The airport Malaga is situated 5 miles from the city centre and perfectly communicated with the whole Costa del Sol.
Traveling to and from the Airport:
Passengers can access the airport from Malaga and the towns on the Costa del Sol via the E-15 motorway and the national road N-340.
Car hire:
Malaga car hire is our recommended option, prices are competitive and if you like to sightseeing the city and surroudings you will save money.
Bus:
Malaga-Airport (Line 19): Stops in Arrivals in T-1 and T-2, every thirty minutes. Timetable: Timetable and prices can be found at Empresa Malagueña de Transportes
Marbella-Airport line: Stops in Arrivals in T-1 and T-2. The timetable and prices can be consulted at the Aena information service or www.ctsa-portillo.com.
Train:
Suburban train Malaga-Fuengirola-Malaga: Access from an overpass that leaves the T-2 Departures lobby outside the building. There is a train every thirty minutes. Consult the times and fares at Renfe. Customer assistance: 952 128 267. General information and bookings telephone number: 902 240 202.
Taxi:
Stops: Terminal 1 - Arrivals and Terminal 2 - Departures.
Price: Weekdays from 06.00 to 22.00: per kilometre 0.84 €; waiting time per hour 18.47 €. Supplement to/from airport: €5.50; Approximate fares from the airport: Algeciras €150.34; Almuñecar €113.62; Antequera €69.76; Benalmádena €25.90; Cala de Mijas €41.20; Estepona €92.20; Fuengirola €32.02; Marbella €60.58; Motril €125.86; Nerja €80.98; Puerto Banús €73.84; Ronda €117.70; Torremolinos €14.68.
Malaga Airport Terminal Information:
Málaga Airport has worked to improve the accessibility conditions and other airport services for passengers with reduced mobility. In recent years there have been major advances in the removal of physical barriers in the passenger terminals, car parks and accesses to the airport grounds.
Information Desk:
You find the Aena Information desk and an Iberia Information Service both on the ground floor in the main Hall.
Shopping:
The following facilities are accessible at Malaga Airport: Foodstuffs, Accessories, Sport, Pharmacy, Home and Decoration, Jewellery and Costume Jewellery, Toys, Fashion, Multi-shop, Music and Electronics, Optician, Perfumery and Cosmetics, Press, Souvenirs, Watch shop, Tobacco, Wines and Spirits and a total of nine Cafes and Restaurants.
Other Facilities:
Car rental, Tour operators, Travel agencies, Banking services, Meeting room, VIP Lounge, First Aid, Lost & Found. Passengers will find wireless internet access at Malaga airport through the Vodafone concessionaire.
Lost luggage:
Lost luggage can be claimed in the offices of the handling companies in the baggage reclaim areas of the terminals T1 and T2.
Lost property at the airport:
The lost property office is located in the Porters Office on the top floor of T-1 (Telephone: 952 048 837/ and 952 048 851). For lost property on the plane please contact the corresponding airline.
Public car park:
There are two public car parks at Malaga airport with a total capacity of 2.500 spaces.
Prices: Until 30 minutes: 0.021 €/min; from 31 minutes to 60 minutes: 0.033 €/min; from 61 minutes: 0.027 €/min. Maximum daily rate up to 4 days: 18.00 €; maximum daily rate from fifth day: 14.40 €.
Further information:
Website: www.aena.es
Customer assistance: 902 404 704
For any suggestions or complaints: infoagp@aena.es
Buzz carhire.com Special recommendation:
Mountains of Malaga
This mountain region is very close to Malaga city and being a declared Natural Park, it gives the visitor the opportunity to do trekking on marked routes and walk along one of the last refugees of the Chameleon.
Sierras of Tejeda and Almijara
This is another of Malaga's Natural Parks with some heights from where you can enjoy panoramic views towards the far Sierra Nevada. From Frigiliana there is a nice route through the river Chilla.
El Balcón de Europa
In the coastal village of Nerja, on top of a pinnacle of rock at the edge of the seashore we find this viewpoint from where we can see the surrounding villages and beaches.