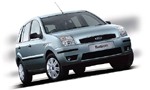 Benidorm car hire
Here are our prices available for car hire Benidorm, Spain.
Convenience & Service
Our main two priorities are convenience and service. Our booking process is very easy, simply choose your travel dates, pick your desired model and fill in the booking form, including payment details. In a few minutes you will receive a confirmation voucher that will be required upon your arrival.
Car hire Benidorm
Benidorm - Downtown
Monuments and interesting places to visit in Benidorm:
Torre Punta del Cavall:
This is a defensive tower from the 16th century, situated in Punta de las Caletas (or Punta del Cavall), included in the Natural Park de la Sierra Helada. In this natural park we find steep cliffs with exceptional vegetation and an interesting hanging fossil dune.
Tossal de la Cala:
This an antique Iberian settlement from the 3rd to the 1st century before Christ and in old times has been used as a landing-stage for commercial interchange.
Mirador de la Punta del Canfali:
On top of the great rock that divides the two beaches, was established the fortress as defense against the Berber pirates.
Iglesia de san Jaime y Santa Ana:
This church is situated in the higher part of the antique village, on top of the cerro Canfali.
Theme parks and attraction parks
Within the wide and varied leisure time offers available in Benidorm, are outstanding its theme parks and its attractions:
Terra Mítica: One of the great Theme parks in Europe is based on the different civilizations that dwelled in the area of the Mediterranean Sea.
Aqualandia: Aquatic Park with all kinds of water attractions and slides.
Mundomar: Park where you can observe animals.