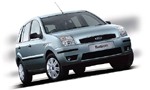 Alicante car hire
Here are our prices available for car hire Alicante, Spain.
Also available rates for car hire Alicante Airport.
Convenience & Service
Our main two priorities are convenience and service. Our booking process is very easy, simply choose your travel dates, pick your desired model and fill in the booking form, including payment details. In a few minutes you will receive a confirmation voucher that will be required upon your arrival.
Car hire Alicante
Alicante - Downtown
Interesting places to visit in Alicante:
Castle Santa Bárbara
Situated on the mountain Benacatil is one of the largest medieval fortresses in Spain from where you can make out perfectly the bay of Alicante.
Town Hall
This town hall dates from the baroque 18th century.
Concathedral San Nicolas
This building situated in the city centre is a 16th century with a renaissance style.
Basilica Santa Maria
This is the oldest church in the town and dates from the 14th century. It was built on top of the remainders of the mayor Islamic mosque.
Monastery Santa Faz
This monastery in baroque style is situated 5 km from the city centre.
Provincial Delegation
Situated in a palace with neoclassical style from 1928.
Theatre
Inaugurated in 1847 this building represents very well a theatrical compound with its neoclassical style.
Palace Maisonnave
Situated in the street Labradores, this building dates from the 16th century.
Central Market
Edifice with elements of modernistic inspiration. It was built in the year 1912 on top of the former city walls.
Casa Carbonell
This is one most singular buildings in Alicante.
Convent of the Augustinas
Built in the 18th century and situated in the old part of the city.