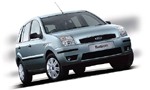 Alicante airport car hire
Now you can get a quote for car hire Alicante airport.
Also available rates for car hire Alicante.
Convenience & Service
Our main two priorities are convenience and service. Our booking process is very easy, simply choose your travel dates, pick your desired model and fill in the booking form, including payment details. In a few minutes you will receive a confirmation voucher that will be required upon your arrival.
Car hire Alicante airport
Alicante Airport
Location of the Airport:
The airport Alicante is located in the municipality of Elche, 5.6 miles southwest of the city centre.
Traveling to and from the Airport:
Airport access is via the motorways A-7 and N-332. The distance between the city centre of Alicante and the airport is eight kilometers (5.6 miles). The average travelling time varies from fifteen minutes to thirty minutes during rush hour.
By Bus:
Alicante-Airport Line (C6):
Timetable: 6:20 to 23:10 h, every 20 minutes.
Price: Ordinary ticket: €2.60
Benidorm-Airport Line:
Timetable: The timetables are available on the Alsa web page.
Price: €8 (single); €16 (return).
General information and bookings telephone number: 902 422 242.
Murcia-Airport Line:
Timetable: The timetables are available on the Alsa web page.
Price: €4.50 (single); €8.10 (return).
General information and bookings telephone number: 902 422 242.
For further information, we recommend visiting the website of SuBus.
By Taxi:
Stops: In front of Arrivals.
Approximate prices to the airport: Alicante, €16; Altea, €65; Benidorm, €63; Calpe, €75; Campello, €32; Denia €105; Elche, €20; Santa Pola, €19; Torrevieja, €47.
Night-time and public holidays: Alicante, €19; Altea, €78; Benidorm, €73; Calpe, €90; Campello, €37; Denia €125; Elche, €23; Santa Pola, €22; Torrevieja, €55.
For more information, you can visit the web site www.taxienalicante.com/home/. Information telephone: 965 10 16 11.
Information Desk:
There are two Aena Information desks, one on the ground floor in the main hall and a second one in the first floor. Information phone: 902 404 704.
In the first floor there is as well situated the Valencia Tourist Information desk. Phone: 966 919 367
Alicante Airport Facilities:
The airport Alicante has free assistance service for passengers with reduced mobility. Passengers have to report their needs to the airline in order to ensure their seat on the plane.
Aena also places a telephone helpline at the passenger's disposal which will attend their reduced mobility needs 24 hours a day. Telephone: 902 404 704.
The Airport is equipped with chapel, police station and a 24-hours first aid service.
Shopping:
There are plenty of shops at Alicante Airport as for instance: Foodstuffs, Sport, Accessories, Pharmacy, Jewellery, Toys, Lottery Fashion, Multishop, Music and Electronics, Perfumery and Cosmetics, Press, Tobacco, Wines and Spirits.
Lost & Left Luggage:
There are three lost luggage facilities available at Alicante Airport, being all of them situated on the ground floor in Terminal 1.
Phone numbers:
Air Europa: 902 190 271.
Iberia Handling: 966 919 013.
Spanair: 966 919 407.
Newco Airport Services is responsible for baggage incidents for the airlines SAS.
Other Facilities:
Car rental at Alicante Airport, Tour operators, Travel agencies, Banking services, VIP lounges
Car parking:
The car park is outside the Terminal 1. It has a total capacity of 2000 parking spaces. Prices: 0 to 30 min: 0.021€/minute; 31 to 60 min: 0.033 €/minute; from 61 min: 0.027 €/minute; daily maximum up to four days 18.00 Euro; daily maximum as from the fifth day, 14.40 Euro.
Further information:
Website: www.aena.es
Customer assistance: 902 404 704.
Send your suggestions and complaints to: alcinfo@aena.es
Buzz carhire.com special recommendation:
The water reservoir of Tibi
From the village Tibi, a narrow road will bring you to another of the interesting things of this country: one of the oldest water reservoirs of Europe constructed in times of Phillip II in the 16th century, is still functioning to distribute the water for the orchards. Apart from the spectacular landscape, stands out the stone ladder carved in the rocks the served to bring up the construction materials.